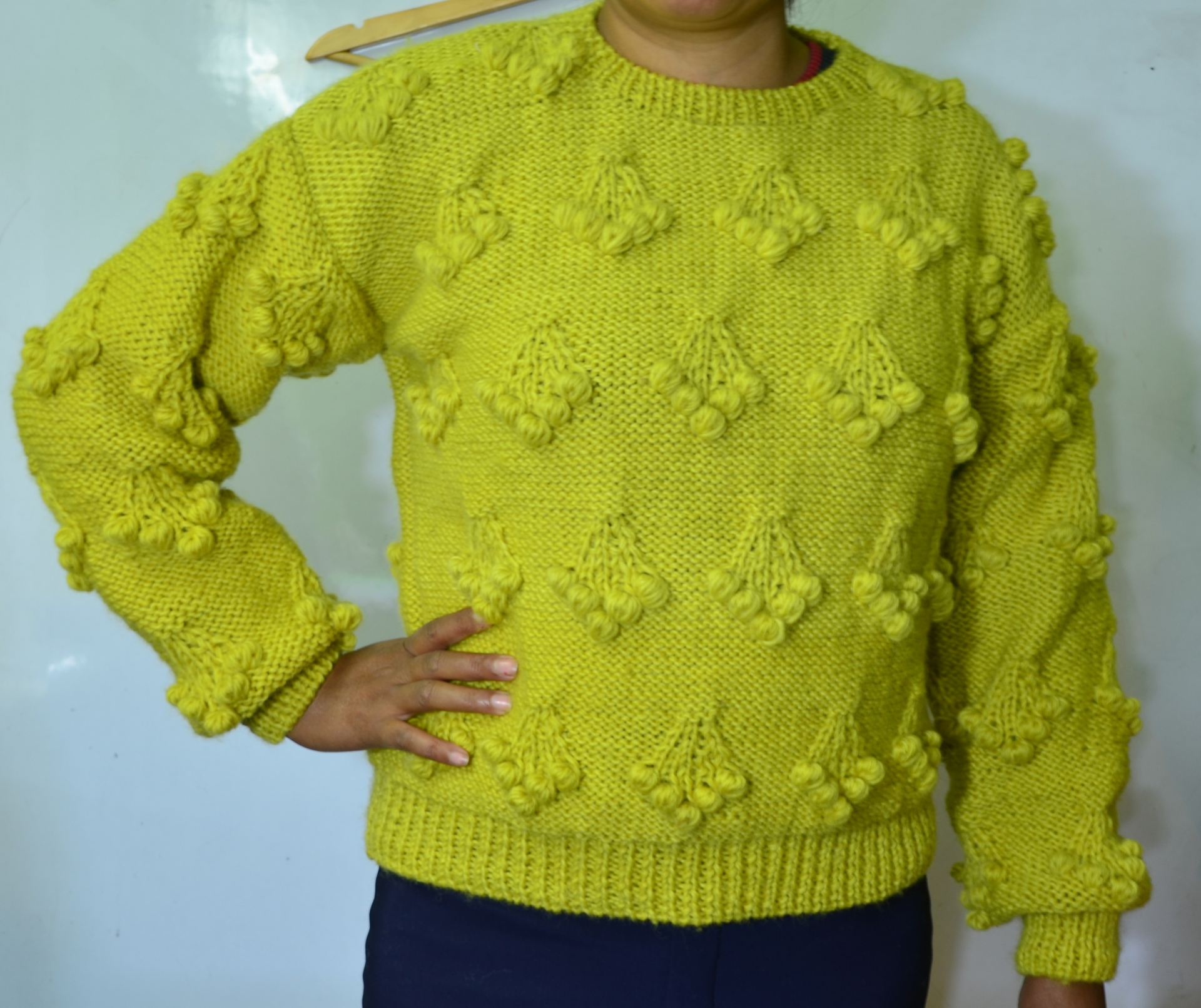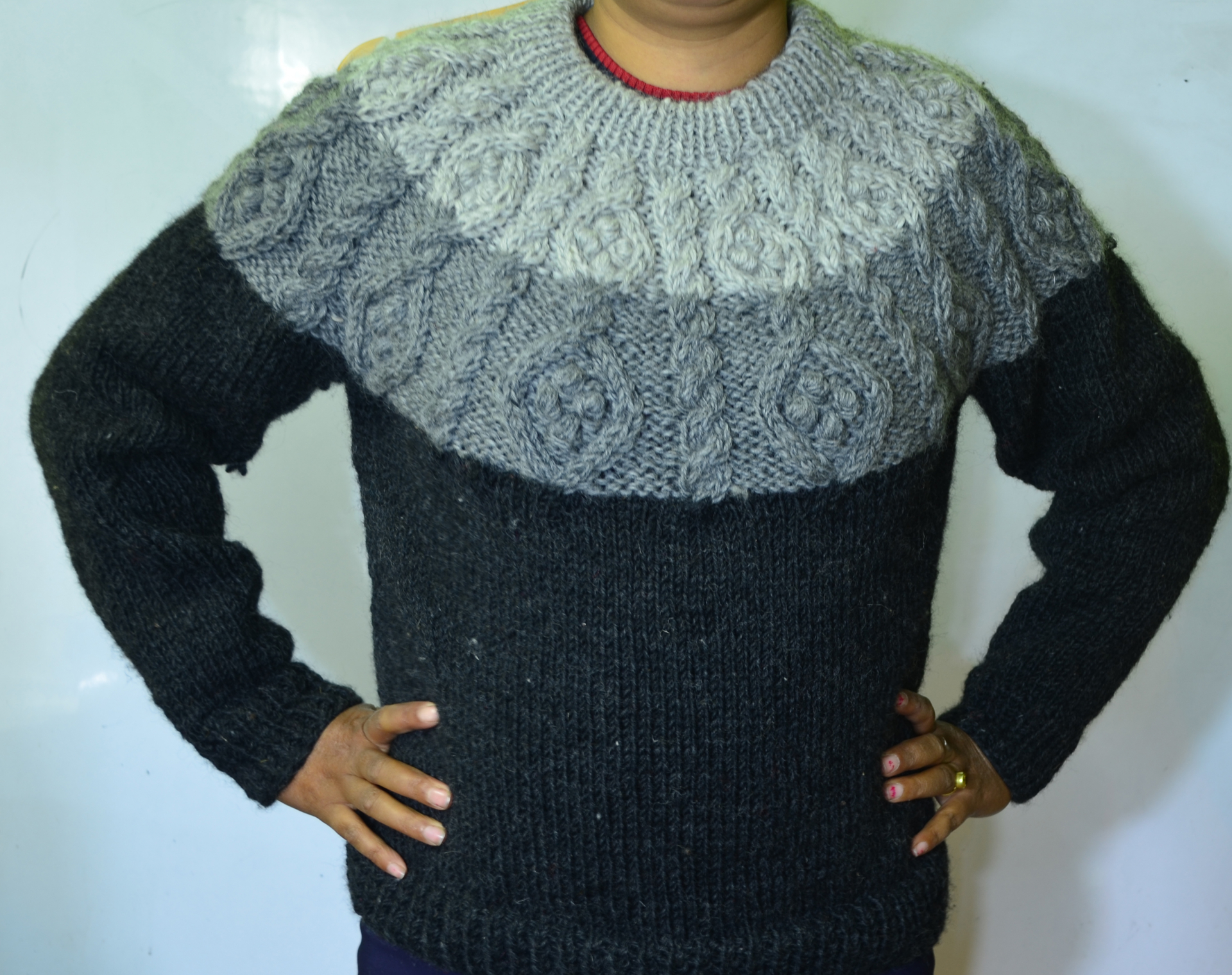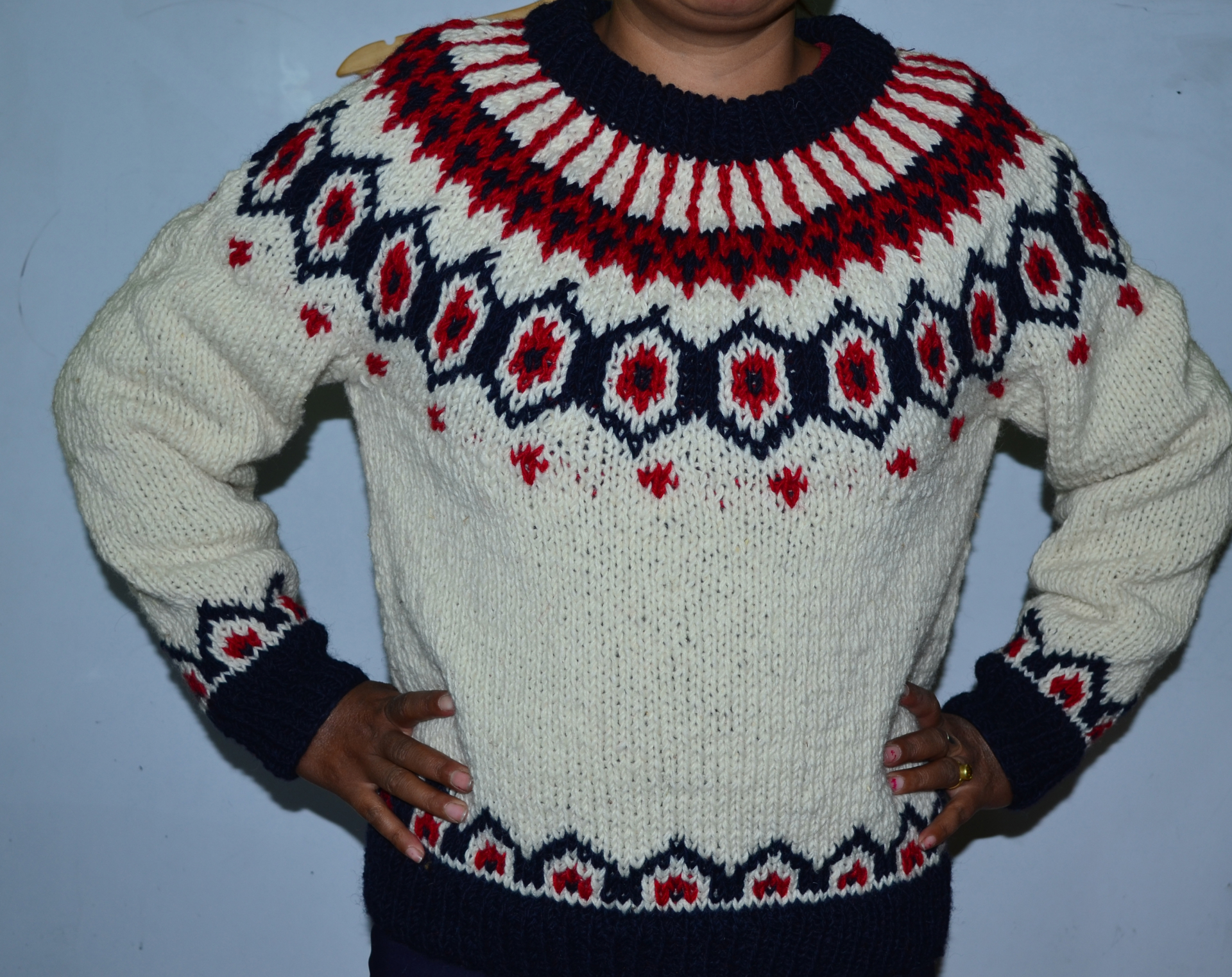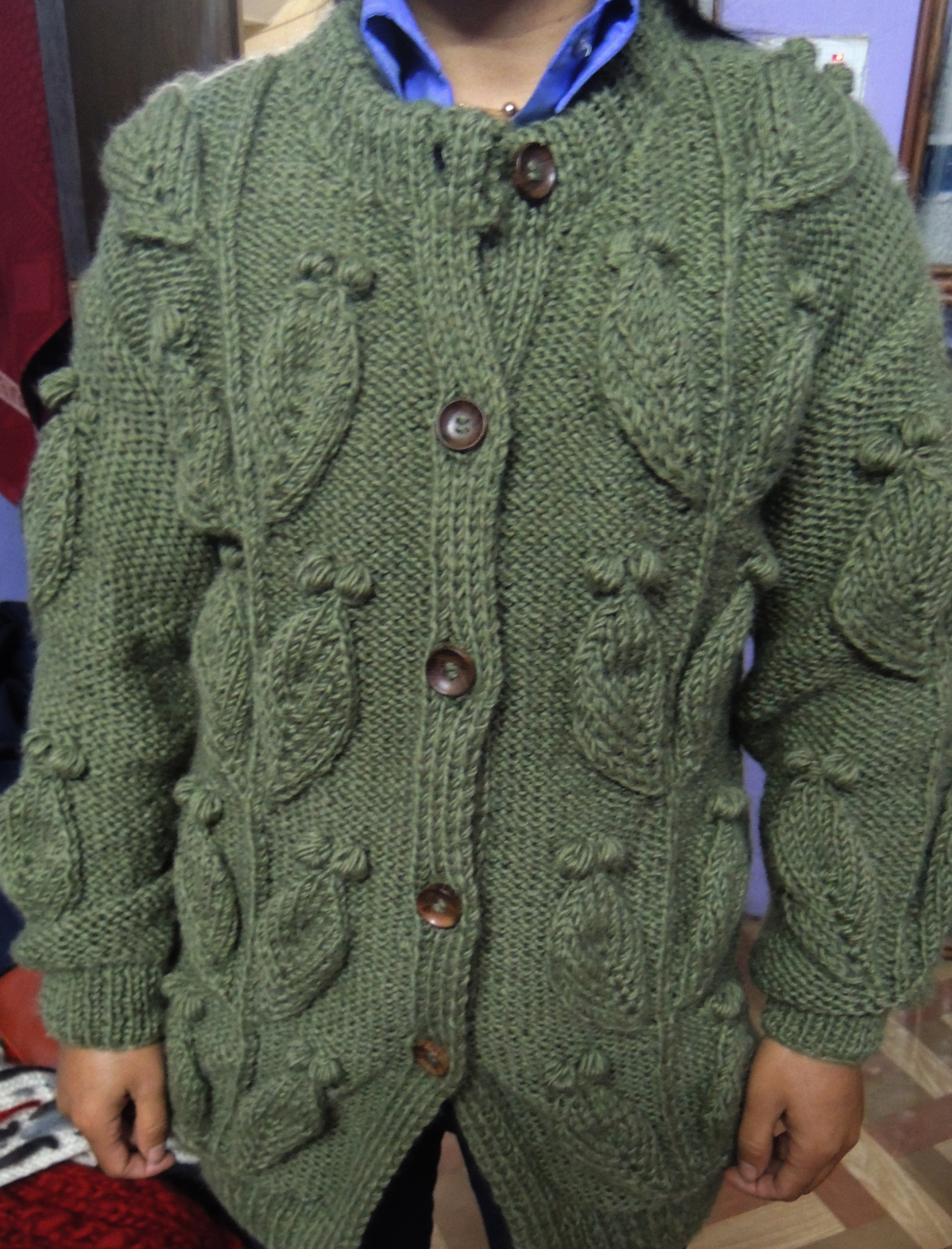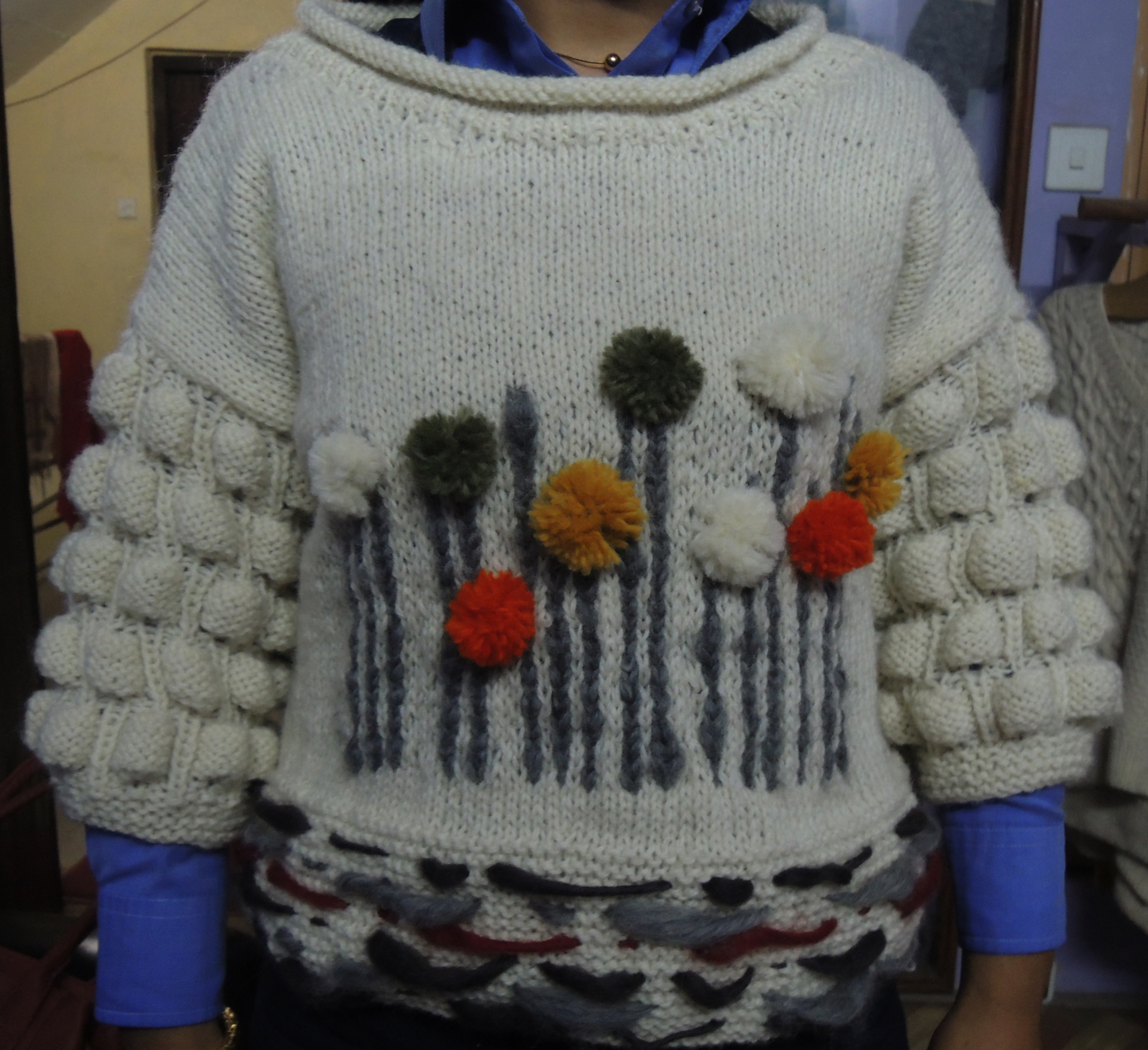 Nepal Hand Knit / A & J HandCraft
1A- 9
Nepal
Company Background:
Truly dedicated in knitwear, Nepal Hand Knit is located in Bhaktapur, the ancient city in Nepal. Bhaktapur is rich in history, culture, traditional arts, and architecture. Local women knitters residing here are experts in traditional hand knitting. Nepal Hand Knit offers these skillful local women the opportunity to continue with their rich tradition and pass the tradition to the next generation.

We Nepal Hand Knit with our knitters have been offering a wide variety of handmade knitted woolen sweaters, knitted woolen cardigans, knitted woolen socks, knitted woolen gloves, knitted woolen hats since 2011. These are available in all standards, sizes, and in different patterns and designs.

With the environment on our minds, we are using solar power in our company. All paper, plastic are recycled and our products are totally free of child labour.

NHK's philosophy is to keep our designs unique following our tradition and heritage and to make quality products. Our skillful local women partners create a wide variety of hand-knitted sweaters, hats, gloves, socks, cardigans, with traditional designs and continue to develop new ones with the historical significance in our mind.
---
Contact Person:
Mr. Bijay Prasad Suwal / Ms. Jeena Dangol
Exhibits:
Hand Knitted Sweater, Gloves & Hats
Website:
www.nepalhandknit.com
Nature of Business:
Manufacturer


Industry:
Mens & Womens Wear



Product Categories:
Gloves
Handkerchiefs
Hats & Caps
Knitting
Womenswear



Major Export Market:
Japan
Worldwide


Certifications & Awards:
&nbsp
None
OEM Services:
Yes
Factory Locations:
Bhaktapur-2 Nepal
Established Year:
2014
Annual Turnover:
USD$ 50,000 - 99,999
Go Green Company:
No
(Fields with ★ must be completed)