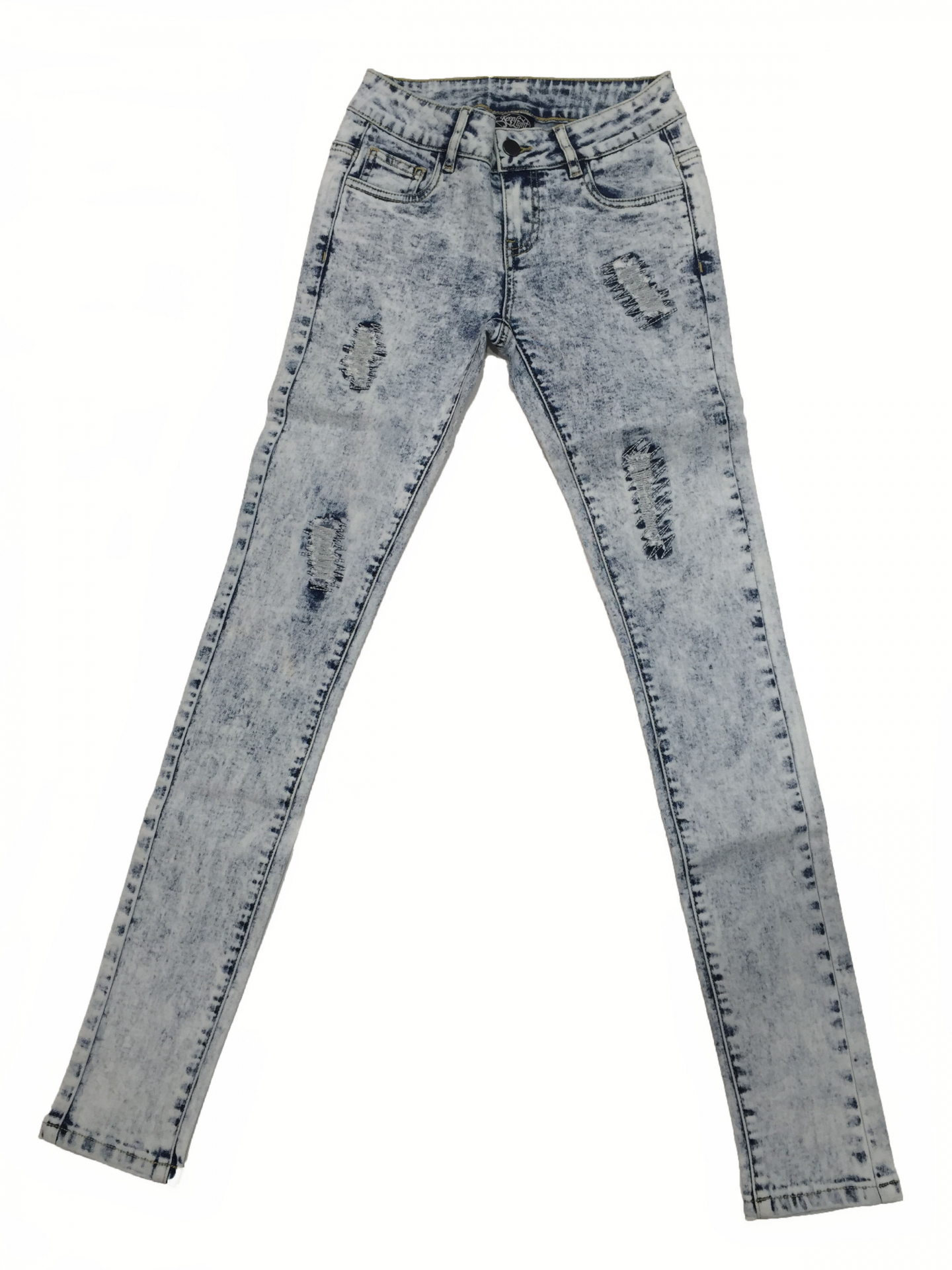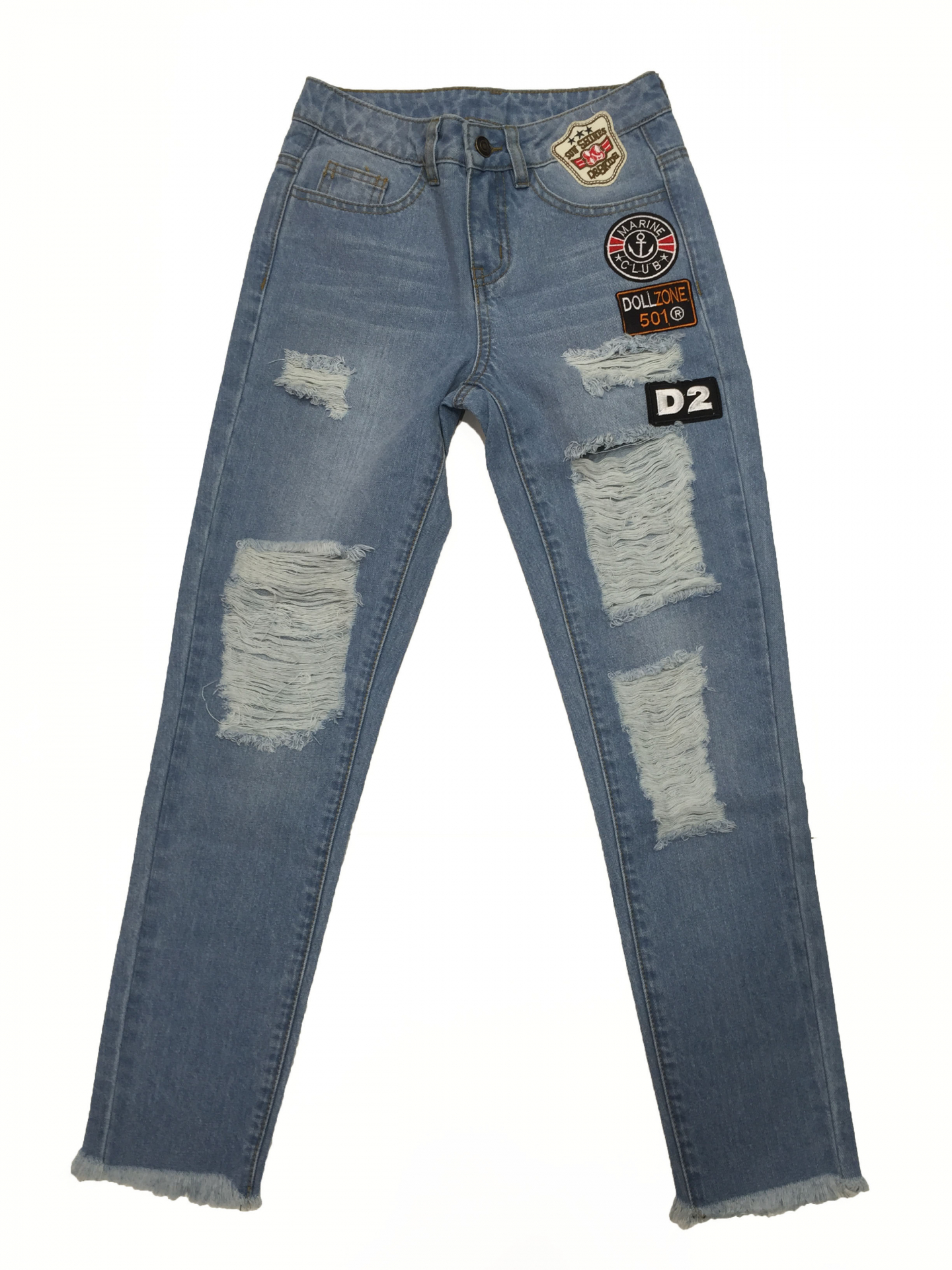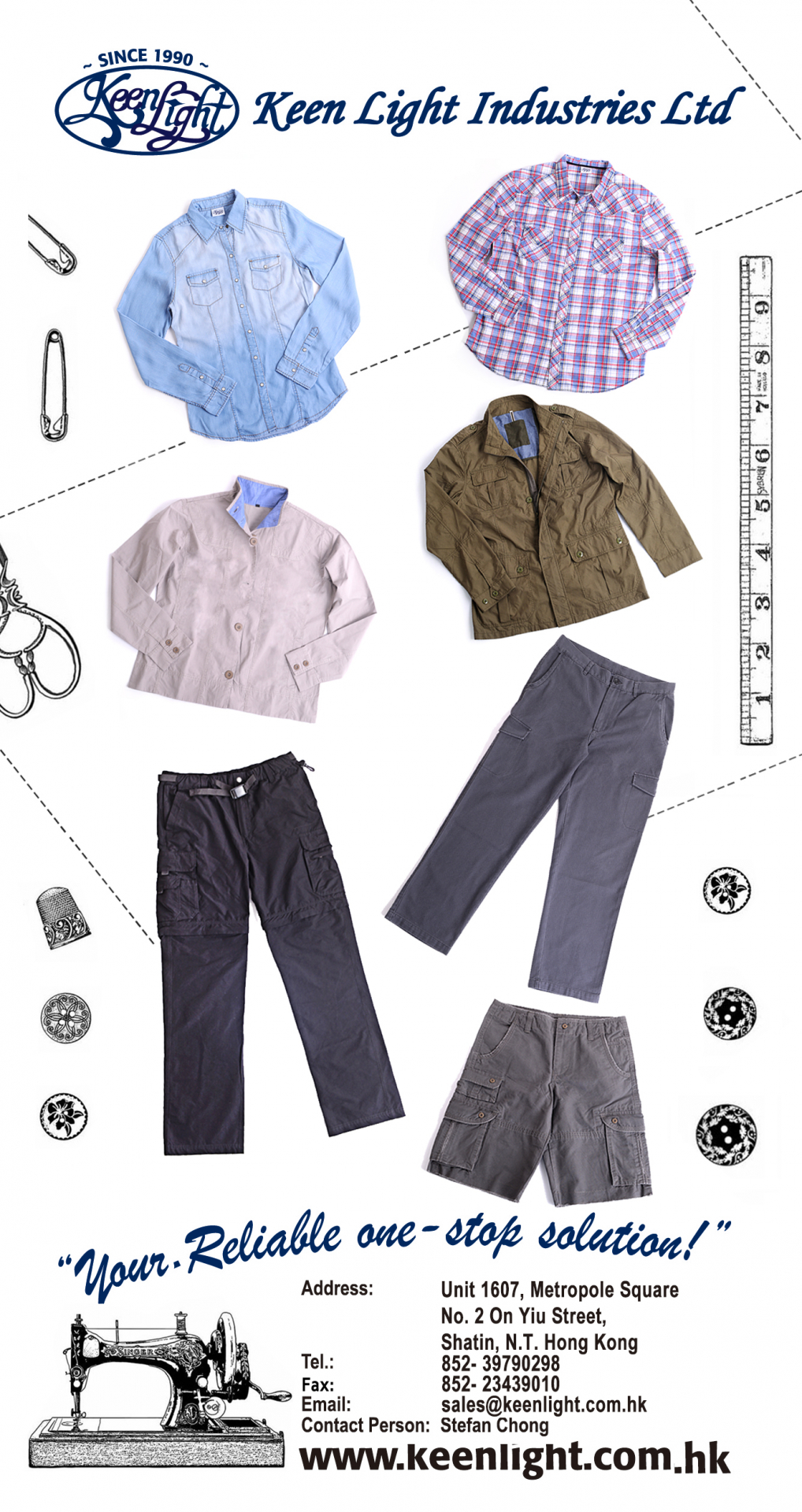 Keen Light Industries Ltd.
D-39
Hong Kong
公司背景:
KEEN LIGHT INDUSTRIES LTD. was found in 1990 in Hong Kong. Since the founding of the company, Keen Light has been evolving into a well regarded and highly reliable garment and textile manufacturer and exporter. With China as our major production area, Hong Kong as our merchandising and order processing base, whilst having Vietnam, Cambodia, Indonesia, Bangladesh, Philippines, etc... as our off-shore production values, holding with these strong production supports, we serve our long term customers with quality products at competitive price with on-time delivery exporting worldwide. This is achieved by building up excellent supplier relationship, efficient and streamlined business process, and competitive customer focused services. A well qualified team of merchandisers and supporting staff is led by a management team with over thirty-year experience in the garment & textile industry.


Keen Light has been serving a wide range of international reputable customers along the years, we are in great confidence to serve your esteemed company and your market with our quality products at competitive price with on-time delivery.
---
联系人:
Mr. Stefan Chong
展品范围:
Mens and Womens: Causal Wear, Demin Tops & Bottons
网址:
www.keenlight.com.hk
业务性质:
Exporter
Manufacturer


所属行业:
Mens & Womens Wear



产品分类:
Casual wear
Menswear
Womenswear



主要出口市场:
Worldwide


认证与奖项:
&nbsp

代工OEM服务:
No
工厂地址:
成立时间:
年营业额:
USD$ < 50,000
绿色环保公司:
No